Blocked Drain Plumbers — Cremorne
Blocked drains can be a common problem in any home, and luckily Richmond Plumbers can help. Our team of blocked drain plumbers in Cremorne have seen it all and know how to get the job done right.
Richmond Plumbing is a trusted family-owned plumbing business with over 50 years' experience in the industry. Our team of reliable professionals is dedicated to completing all work to the highest of standards, no matter whether the task is big or small.
How We Can Help
All Richmond Plumbing employees are experienced and reliable drainage plumbers, able to help with all your drain cleaning needs.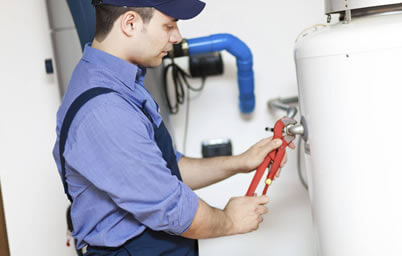 We easily balance the priorities of getting the job done quickly and properly. With state-of-the-art tools to hand, we can locate the blockage, and determine exactly what it is and how to remove it. All of this can be done without having to pull apart or dig up your pipes too in most situations.
For instance, if you had a blocked toilet, we would use our CCTV drain camera. This camera can be fed directly into the pipe to get real-time images of the blockage. From there, we can determine how to best remove the blockage.
If it's natural waste, we may simply need to use a jet of high-pressure water to clear the blockage. However, if the blockage consists of items that should not be flushed, like paper towels or sanitary items, we may need to use our sewer machine. This tool has sharp rotating blades that can cut up the blockage, so it can be more easily removed.
A Range of Plumbing Services
While unblocking drains may be a large part of our day-to-day services, Richmond Plumbing is also available for other residential and light commercial plumbing services. These services include:
Repairing and replacing damaged pipes, including sewer and stormwater pipes
Detecting and fixing leaks
Changing water pressure
Installing water filters for improved drinking water
Installing plumbing systems for new builds
Installing rainwater tanks, including garden pumps
Inspecting plumbing
Contact Us
Wherever you are in Cremorne, here at Richmond Plumbing, our plumbers can handle all your plumbing requirements including the hot water system, efficiently and affordably. Give us a call today on 0418 397 667 or contact us online.